Services
At Peak Videos we take the time to learn more about your business, and deliver a compelling 'commercial' that will get your business the attention it deserves. We also offer website creation. We can design a state-of-the-art website for you business. Want to see one of our demos? Check out the link below. Our services include:
Custom Video Creation
Video Animation
Video Optimization (SEO)
YouTube Optimization
Website Creation
Mobile Website Creation
Custom Video Creation
We specialize in animated and whiteboard videos. These are the most popular types of videos today because they are truly engaging. Times have changed when a simple text video was impressive. Now they're boring and viewers want AND EXPECT more! We base our videos on YOUR business… on your story, product or service. If, for example, 5 videos are made for the same type of business in the same city, all 5 videos would be totally different because each business has a different story to tell.
Video and YouTube Optimization
Optimizing a video is a necessity if you hope to rank it on Google. Just throwing a video up on YouTube and hoping it will rank on page 1 has about the same odds as buying a lottery ticket and hoping you'll win. Whereas there are certainly NO guarantees that a video will rank on page 1, there are numerous steps that can be taken to improve the chances of a page 1 ranking.
The fact that Google LOVES videos and owns YouTube certainly helps, but again, it's not enough to ensure your video gets to page 1… after all you're competing with numerous other videos and websites, all hoping to get that coveted Page 1 ranking. At Peak Videos there are numerous steps we take to
optimize a video for ranking on page 1
of both Google and YouTube. It's a lengthy process that begins long before the video is uploaded to YouTube. Our goal is to do everything possible to achieve that for our clients. We keep up with current trends because what worked several years ago won't work today, and what works today won't work several years from now.
YouTube Optimization
includes optimizing the YouTube channel which will help improve video ranking in both YouTube and Google.
Website Creation
We also offer website creation. Our state-of-the-art websites are second to none. Check out our demo site at FlatironChiropractors.com. Included with each website is one full year of support. Any changes you want, pages added, anything… all included at no extra charge. And of course your Satisfaction is Guaranteed! Is your current website perfect, but you would like to have an additional site to bring in even more customers? Also included in the website purchase is finding a domain to suit your business. The criteria we use to find domains is to find domains that people search for online. The terms people search for online is often completely different from how they actually speak. For example, the term 'realtor Tampa' gets approximately 10 TIMES the number of online searches (1300 searches/month) than 'Tampa realtor' (140 searches/month). These are the terms we search for when looking for a domain name. Why do we look for these domains? Because the websites with these domain names are more likely to end up on page one of the search engines when people search for these terms.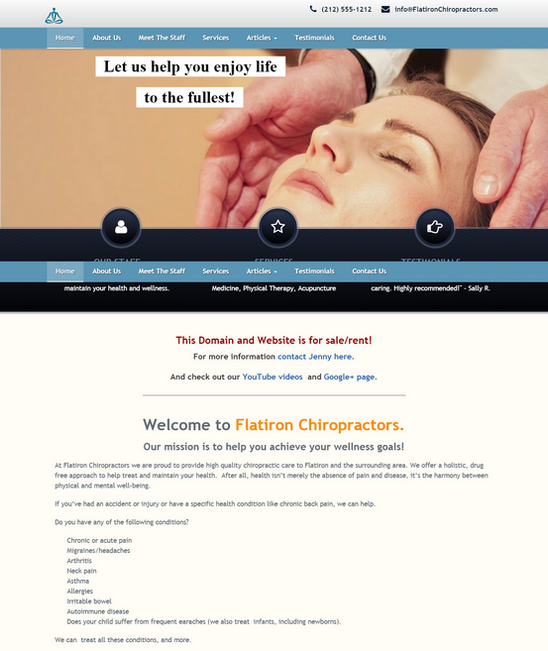 All of our websites are also Mobile Responsive, which is  a necessity in today's world. On April 21,2015 Google made one of the largest changes ever to it's search algorithms. It's been called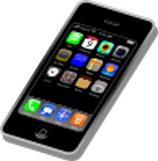 Mobilegeddon and has resulted in loss of Page 1 rankings on mobile devices for websites. To put it simply, if you don't have a Mobile Website, when someone searches for your business on a mobile device, your site will be at the bottom of the listings. Google is favoring Mobile Websites and these sites will show at the top of the searches.  The bottom line is you NEED a Mobile Website (or a Mobile Responsive website… there is a difference). If you have a website that isn't mobile responsive and you don't want a new website, we can help you out and make your site mobile. Go to CrownMobi.com to get more information.
Peak Videos is proud to donate 10% of all sales to the Wounded Warrior Project. This exceptional organization helps our wounded veterans in numerous ways. As it states on their website, it's purpose is to:
Raise awareness and enlist the public's aid for the needs of injured service member
Help injured service members aid and assist each other
Provide unique, direct programs and services to meet the needs of injured service members
If you'd like more information you can contact me here. And of course there's no obligation.
Best Regards, Jenny Francoeur